Round cover sun pattern wire drawing machine
Product Detail
Product Tags
The top of the stainless steel round cover shall be subject to sun textured wire drawing.
Advantages of the machine: it has the characteristics of high work efficiency and stable performance, and can completely replace manual work.
Technical support: the machine can be customized according to product size, process and output.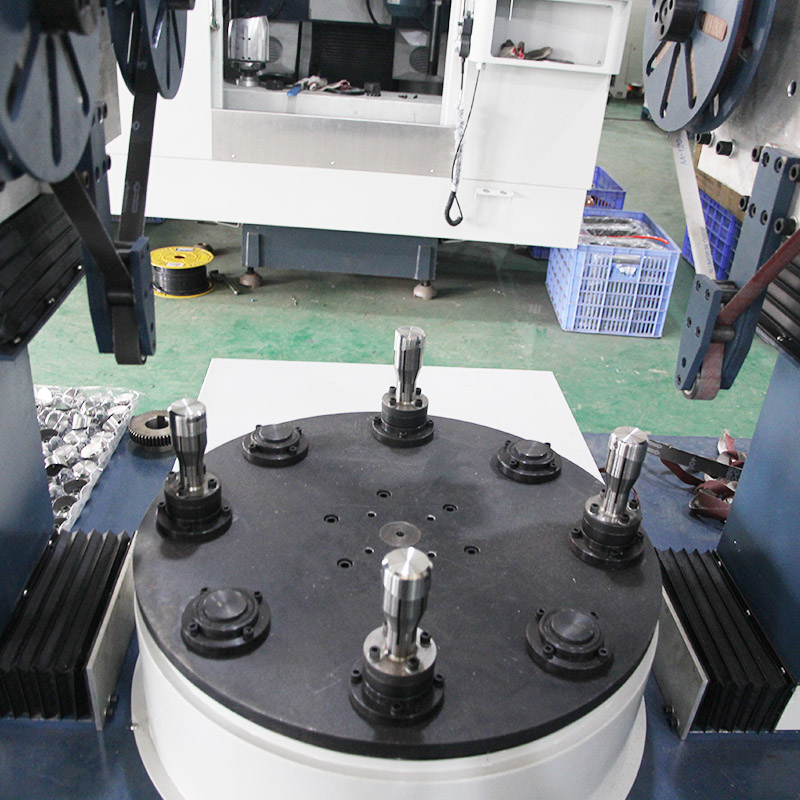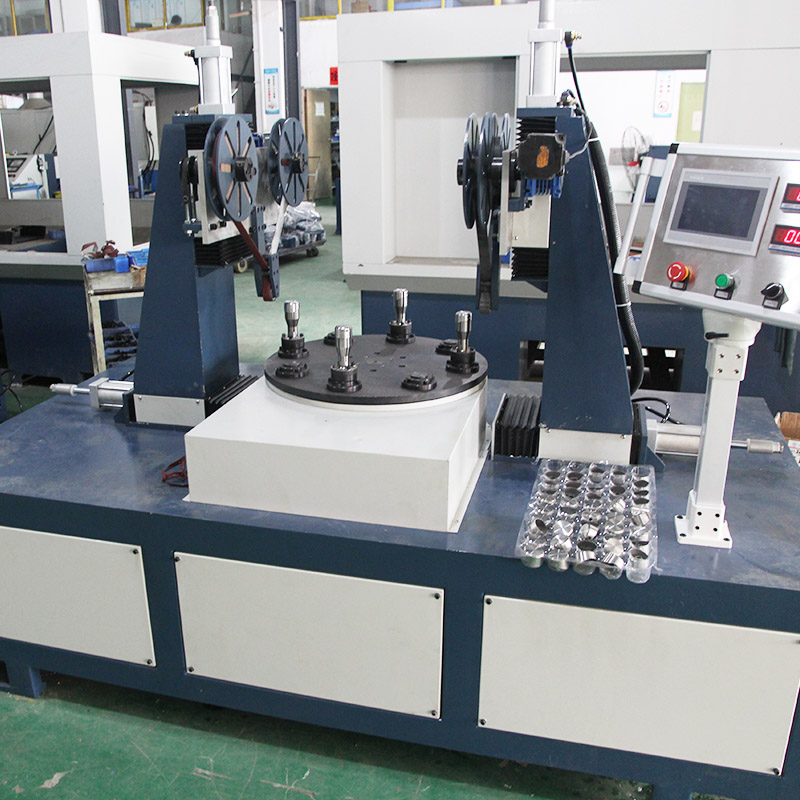 | | | | |
| --- | --- | --- | --- |
| Voltage: | 380v/ 50Hz / Adjustable | Dimension: | As actual |
| Power: | As actual | Size of Consumable: | φ250*50mm / Adjustable |
| Main Motor: | 3kw / Adjustable | Consumable Lifting | 100mm / Adjustable |
| Intermittent: | 5~20s/ Adjustable | Air Sourcing: | 0.55MPa / Adjustable |
| Speed of Shaft: | 3000r/min / Adjustable | Jobs | 4 - 20 jobs / Adjustable |
| Waxing: | Automatic | Consumable swinging | 0~40mm / Adjustable |
A 16-year continuous research and development has cultivated a design team that dares to think and can be implemented. All of them are undergraduate automation majors. The excellent professional skills and the platform we provide make them feel like a duck to water in the industries and fields they are familiar with. , Full of passion and energy, it is the driving force for the sustainable development of our enterprise.
Through the unremitting efforts of the team, it has provided complete solutions for customers in more than 30 countries and regions around the world. In the process of customizing the disc machine, it has kept improving, and has obtained 102 national patents, and has achieved remarkable results. We are still on the road, self-improving, so that our company has always been an innovative leader in the polishing industry.
The application field of this disc polishing machine is very wide, covering tableware, bathroom, lamps, hardware and other special-shaped products, and our equipment can achieve the desired polishing by realizing the rotation of the table and the precise positioning of the polishing wheel. The effect, the polishing time and the number of rotations at the same time can be achieved by adjusting the parameters through the CNC panel, which is very flexible and can meet various requirements.
---
Previous:
Water tank polishing machine
Next:
Pot polishing machine
---
Write your message here and send it to us