KST-K10B electric butter pump
Product Detail
Product Tags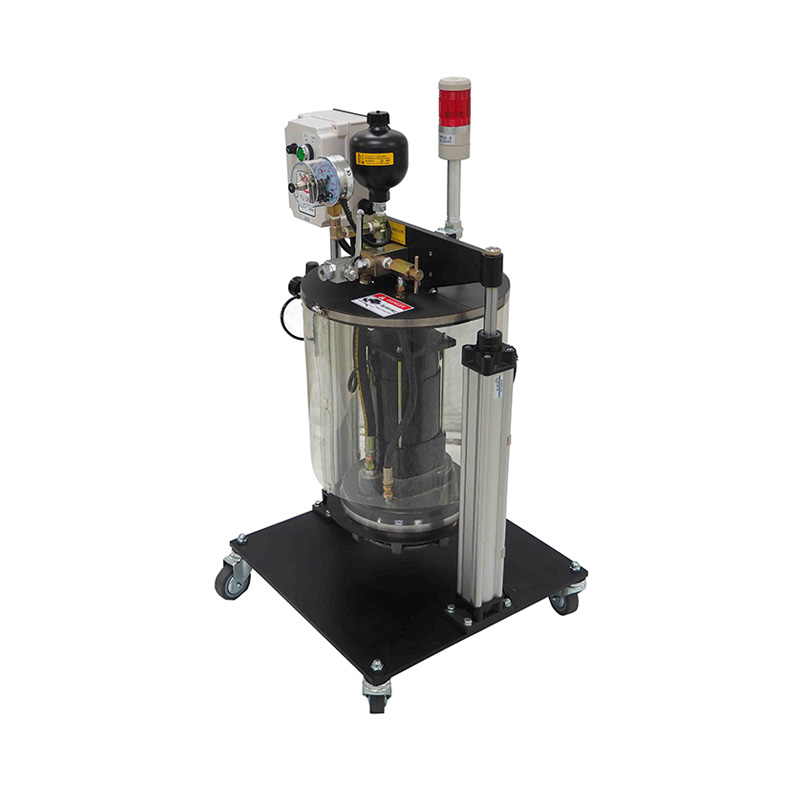 1. The power source of this equipment is an electric reducing motor, so it can be filled with oil, plug and play, power source stability is small, energy-saving, environmentally friendly, no pollution.
2. This equipment is marked with the regulator, which can effectively stabilize the oil output pressure.
3. This device is equipped with a pointer pressure gauge that displays the current grease pressure in real time. The pressure is adjustable.
4. The patent plunger pump head swing left and right to eat the oil.
5. Can apply 3 # or even 4 # hardness grease.
6. Double-column lifting gas cylinder, convenient and quick change, reduce artificial power consumption.
7. Dust cover device, prevent oil from mixing dust and other impurities. Resulting in oil pollution.
8. Change the oil to change the bucket, convenient and fast, no need to fill the oil.
9. Equipped with brake casters, convenient to move, put it, press the casters to be fixed. Reduce manual power consumption.
10. With the oil volume alarm device, the barrel cover shaft will touch the limit switch when the oil reservoir is too low. Trigger alarm signal, light flashes.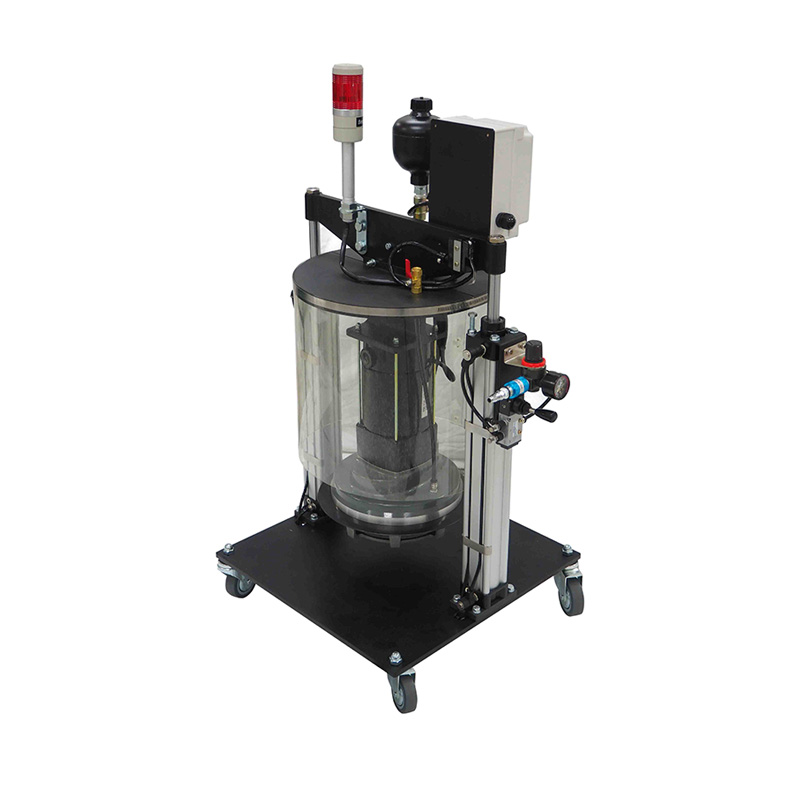 Tips:
The grease pump is suitable for conveying various lubricating liquids, the working temp is not exceeded 70℃, otherwise, it has to be equipped with high temperature resistant material if 200℃ required onsite. the viscosity is 5×10-5~1.5×10-3m2/S. This pump is not suitable for corrosive, solid or fibrous, and highly volatile or stagnant liquids, such as gasoline… etc.
---
Previous:
KST-F10B electric butter pump
---
Write your message here and send it to us
Products categories