Grinding machine with watering system for various products on matt & hairline & drawing finishes equipped by 2 to 8 heads grinder
Product Detail
Product Tags
OEM: acceptable
Hs code: 8460902000
Watering system: Available
Configuration: grinding + polishing / Extendable  
Aerospace, vessel, automobile, medical, electronic, 3C, construction, photoelectric, sanitary ware, catering, Jewelry; 
Processing: grinding, abrasive, buffing, deburring, scratch remover, welding scar remover,
Products: Sheet; kitchenware, knife; sanitaryware, floor drain, shower nozzle, handle, hinge, lock, key, panel, square tube, wood; hardware; phone case;
Finishes: hairline, wiredrawing, silk, matt, satin, straight burr, twill, scattered wire, rotary wire;
Materials: Alloy, metal, steel, iron, brass, copper, aluminum, zinc, tungsten steel, titanium, gold, silver, carbon steel, stainless steel, ss201, ss304, ss316, plastic, silicon, wood;
As a standard machine independently developed by our company, the abrasive belt water-grinding machine has 6 national patents.
According to the product width and surface treatment process, the abrasive belt water polishing machine has two processing widths of 150mm and 400mm. The number of heads can be configured from 2 to 8 heads. The width & heads could also be customized according to the exact requirement. The key features are stable operation, environmental protection, high safety performance, a wide range of processed products, and high-quality surface treatment.
Sanding, grinding and wire-drawing for panel products. The abrasive belt water-grinding machine is designed with a spray device, which can cool the panel during the grinding processing, and effectively prevent dust pollution, which plays a role in environmental protection.
Ÿ For small products, it can also customize a jig, put the product inside jig and hold it, and then transport it on the conveyor belt for processing.
Ÿ The belt swing function makes the touching between the product and the belt more uniform and achieves a higher-quality finish.
Ÿ The worktable can also adopt a circulating conveying type to process the products back and forth, which is easy to operate, and also effectively improves work efficiency and cost saving.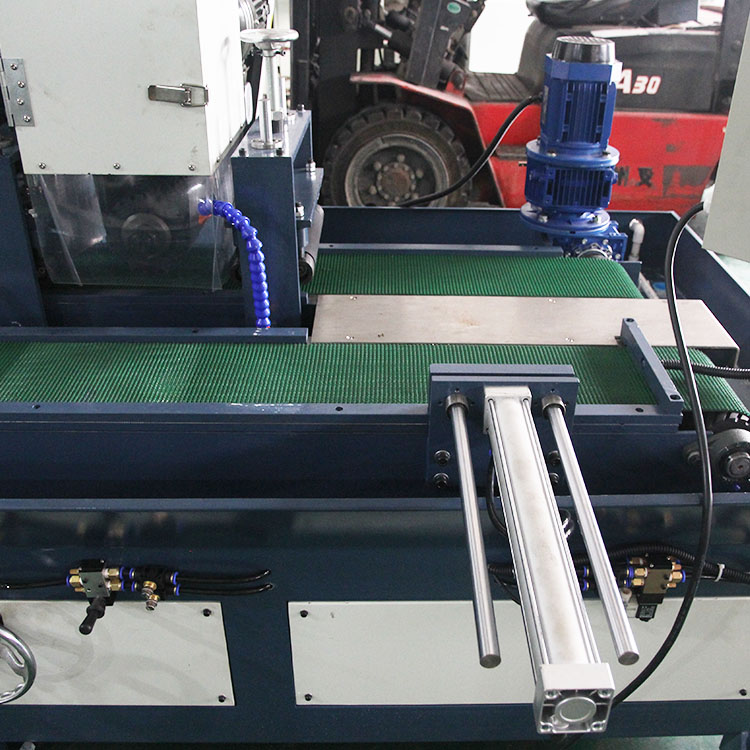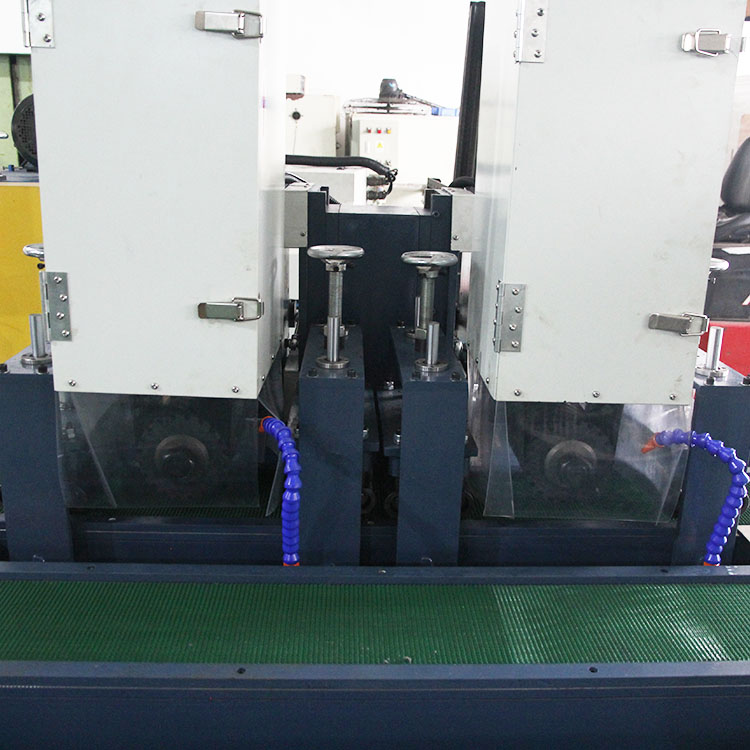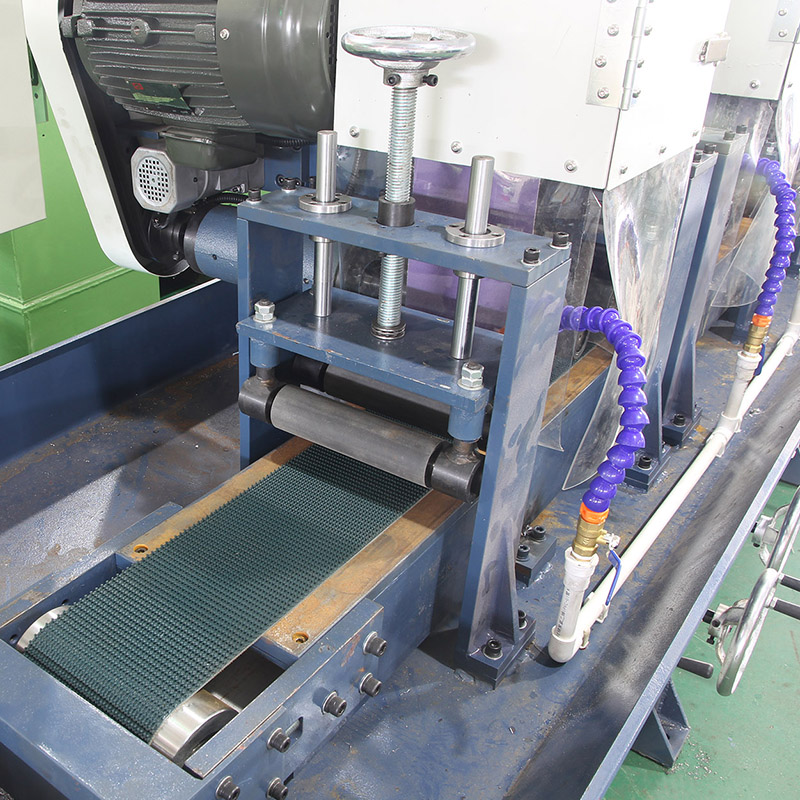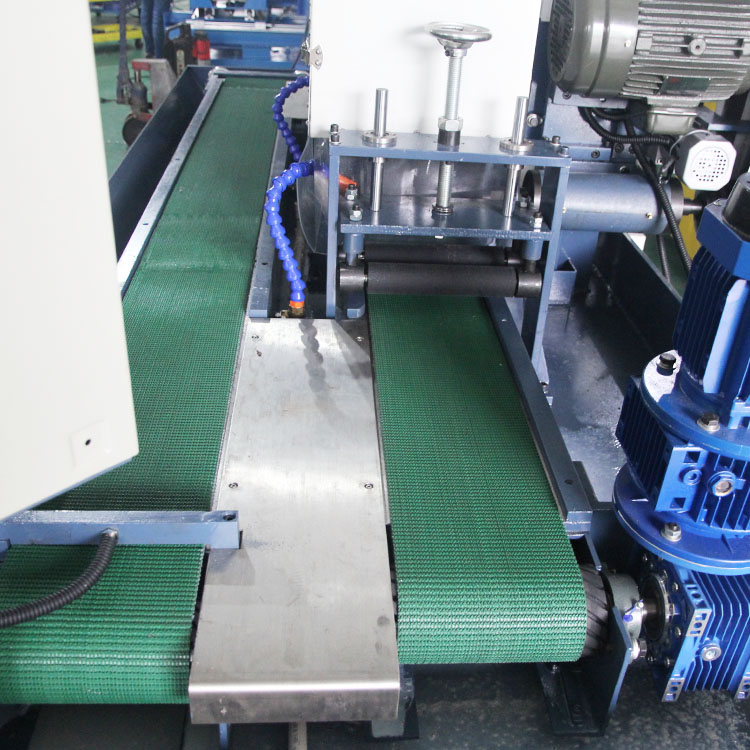 ---
Previous:
Multi-combinatorial machine includes Grinder & polisher with watering system for metal SS & wood on mirror & matt finishes
Next:
N-axis machine includes Grinding belt & polishing wheel with or w/o watering system for handle, vase, tank, bottle, cap, basin, phone case, cover of tablet / power bank, crafts on mirror or matt finish.
---
Write your message here and send it to us