A general polishing with grinding and deburring machinery for flat sheet on mirror or matt or hairline finishes
Product Detail
Product Tags
400mm dry grinding plate drawing machine

Voltage:

380V50Hz

Dimension:

1600*800*1800mm




L*W*H

Power:

14.12kw

Size of Consumable:

1700*420mm

Main Motor:

5.5kw

Lifting Distance of Table:

120mm

Speed of Belt Line:

20m/s

Air Sourcing:

0.55MPa

Lifting Motor

0.37kw

Range of Processing:

Width:10~400mm
Thickness:0.5~110mm

conveying Motor

0.75kw

conveying Belt

2600*400mm
600mm dry grinding plate drawing machine

Voltage:

380V50Hz

Dimension:

1800*1300*2000mm




L*W*H

Power:

20.34kw

Size of Consumable:

1900*650mm

Main Motor:

7.5kw

Lifting Distance of Table:

120mm

Speed of Belt Line:

17m/s

Air Sourcing:

0.55MPa

Lifting Motor

0.37kw

Range of Processing:

Width:10~600mm
Thickness:0.5~110mm

conveying Motor

1.1kw

conveying Belt

3020*630mm
1000mm dry grinding plate drawing machine

Voltage:

380V50Hz

Dimension:

2100*1600*2100mm




L*W*H

Power:

28.05kw

Size of Consumable:

2820*1000mm

Main Motor:

11kw

Lifting Distance of Table:

140mm

Speed of Belt Line:

19m/s

Air Sourcing:

0.55MPa

Lifting Motor

0.55kw

Range of Processing:

Width:10~1000mm
Thickness:0.5~120mm

conveying Motor

1.5kw

conveying Belt

2820*1000mm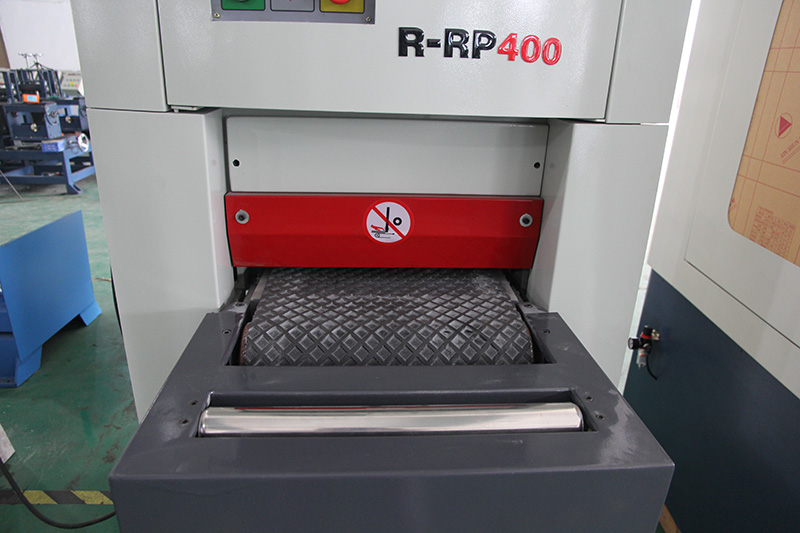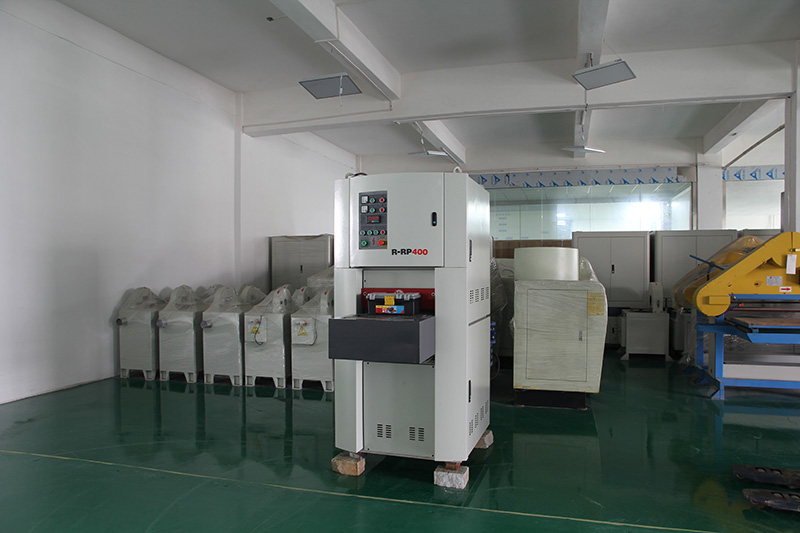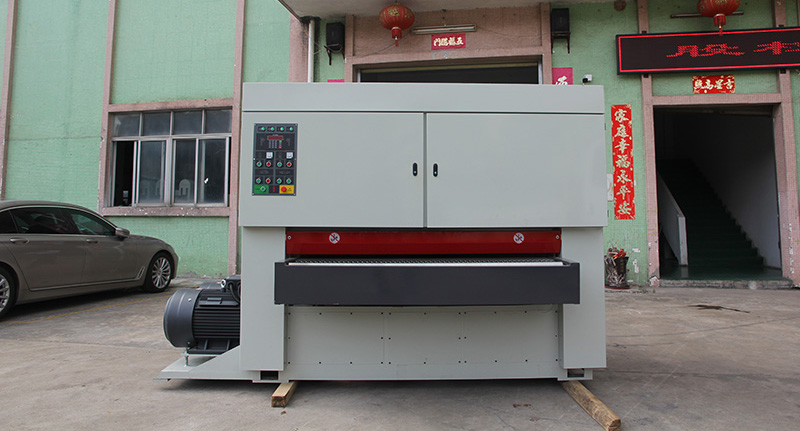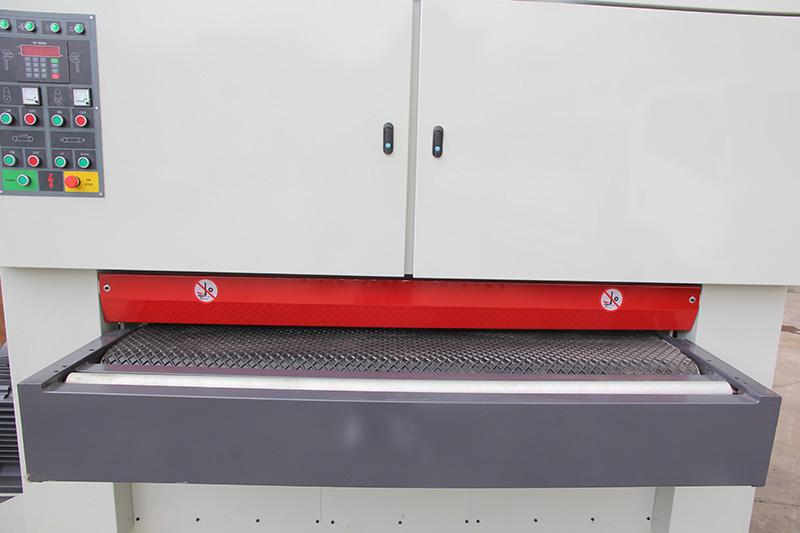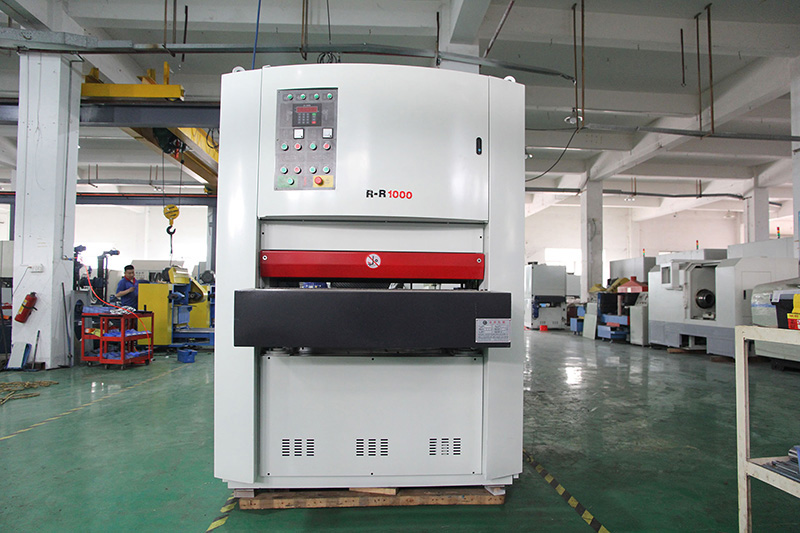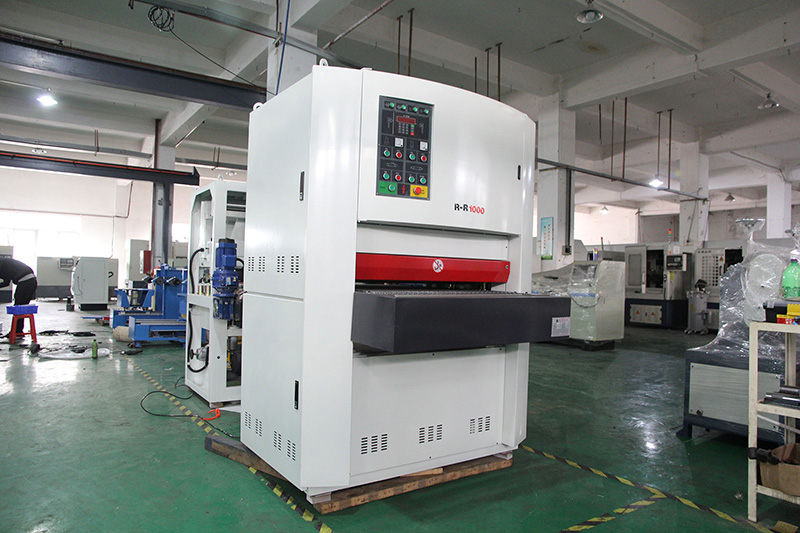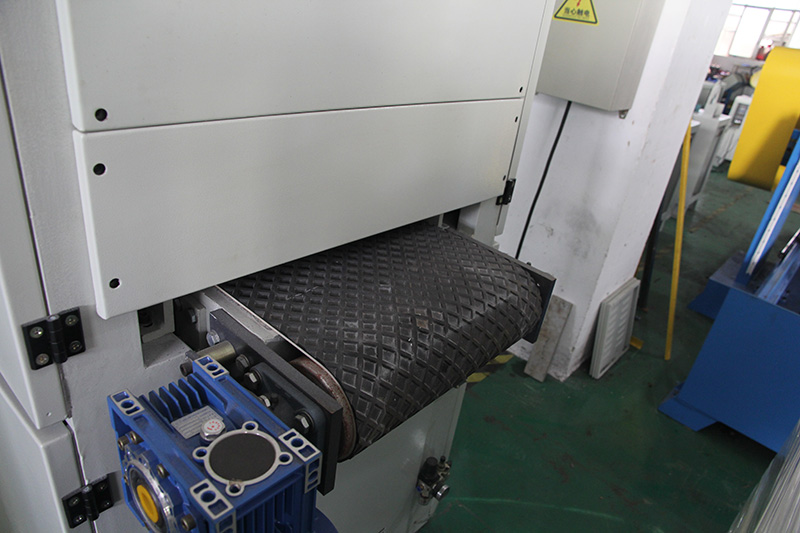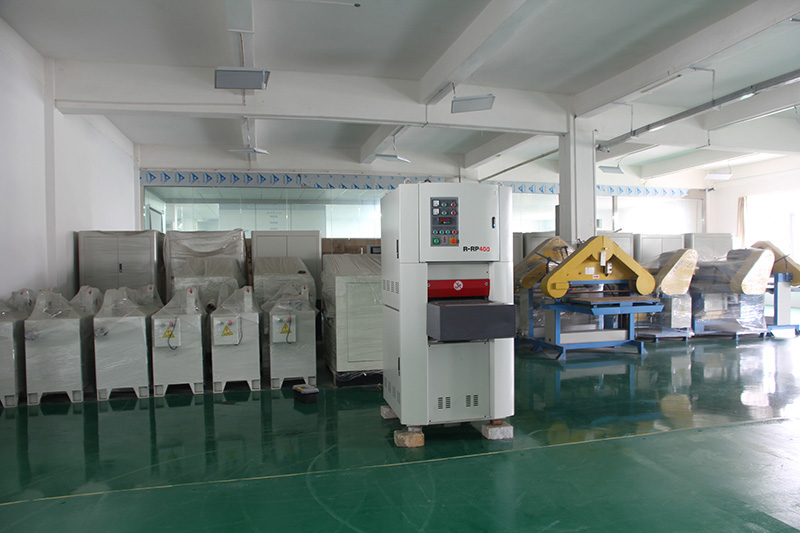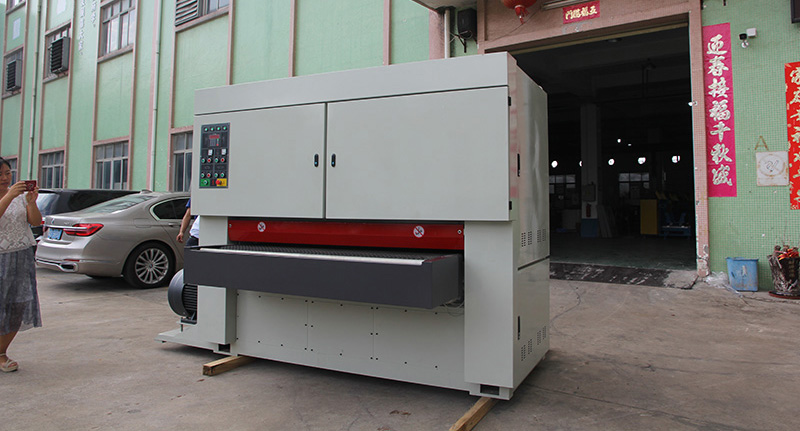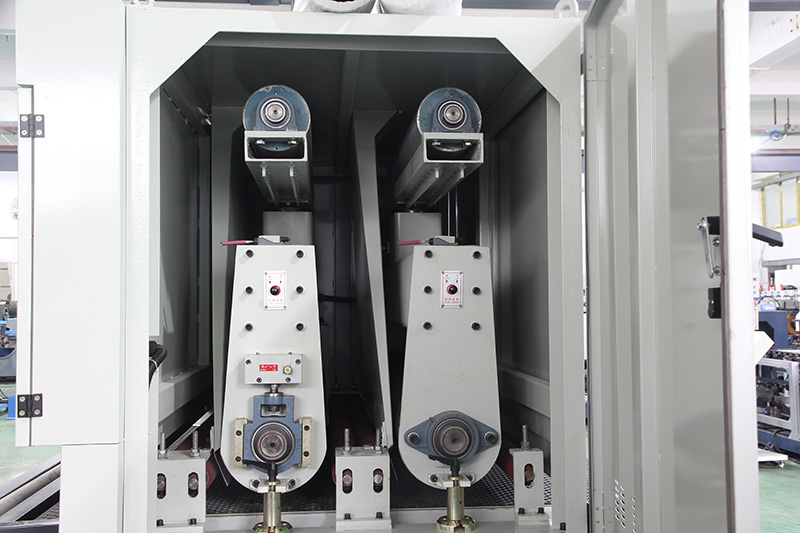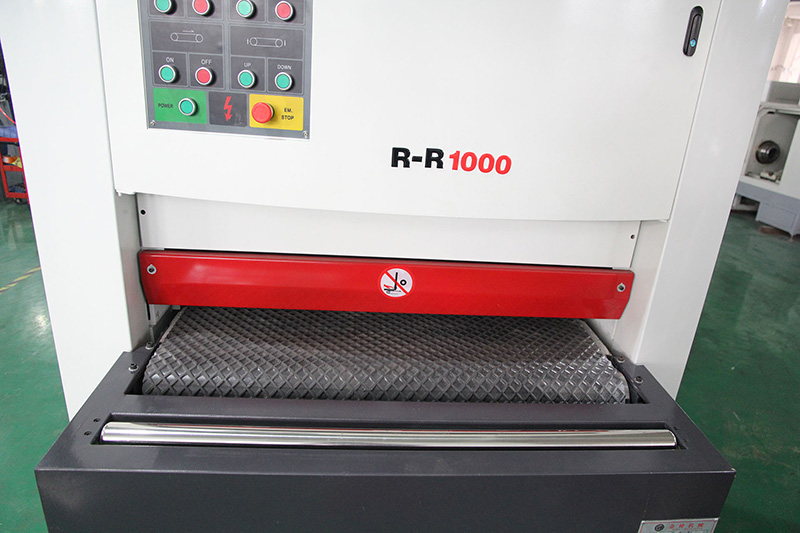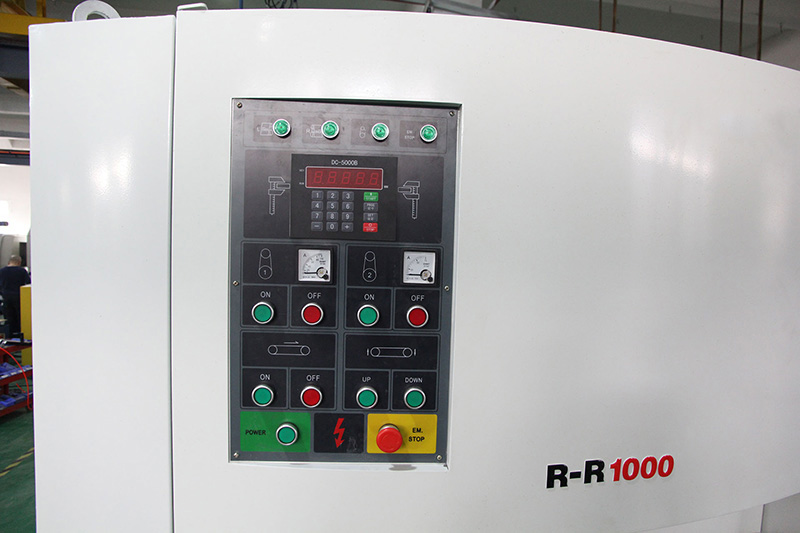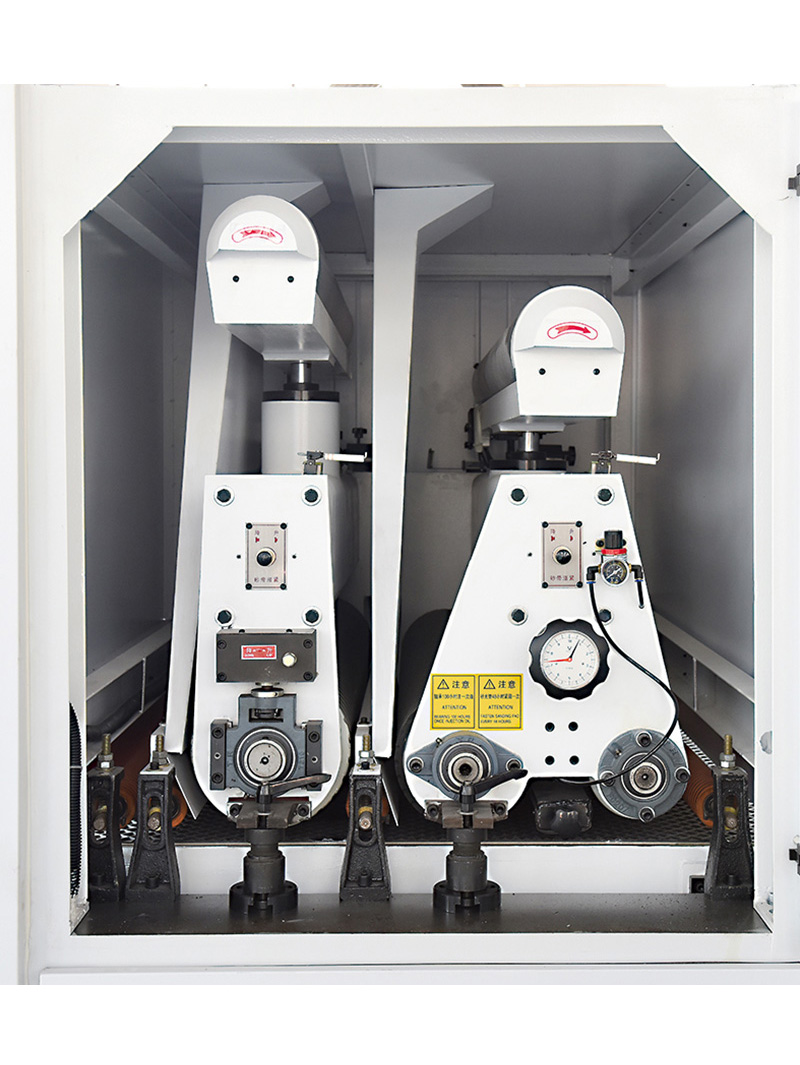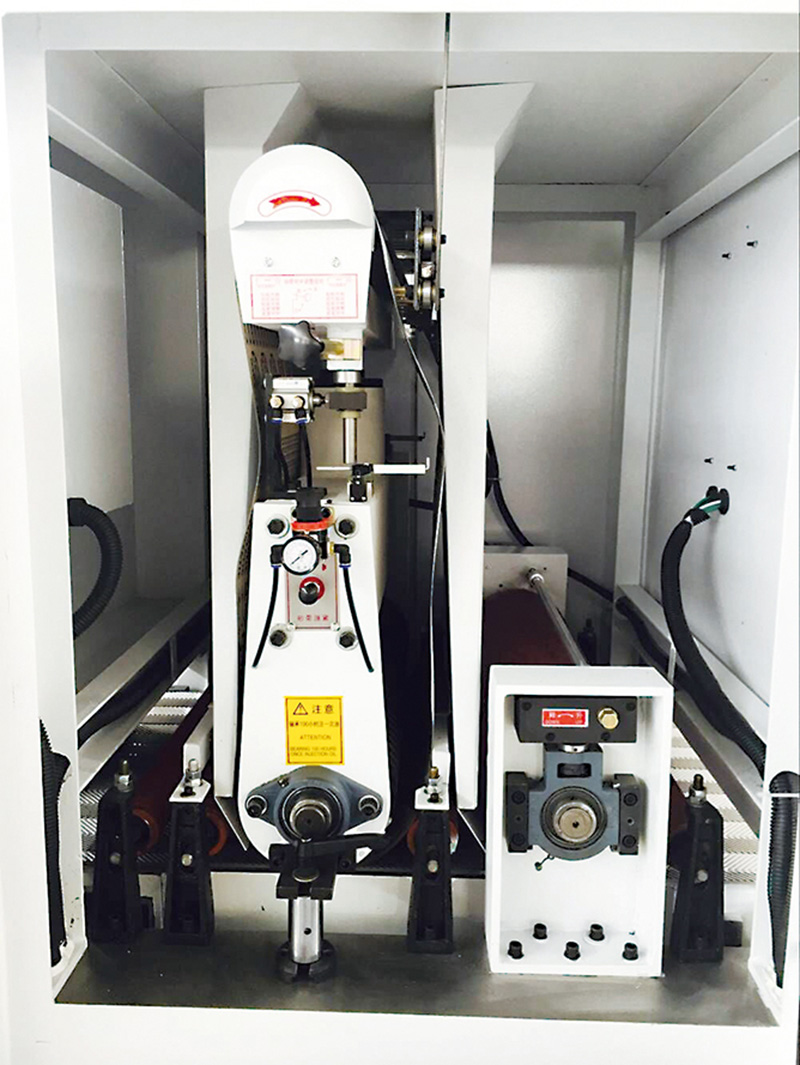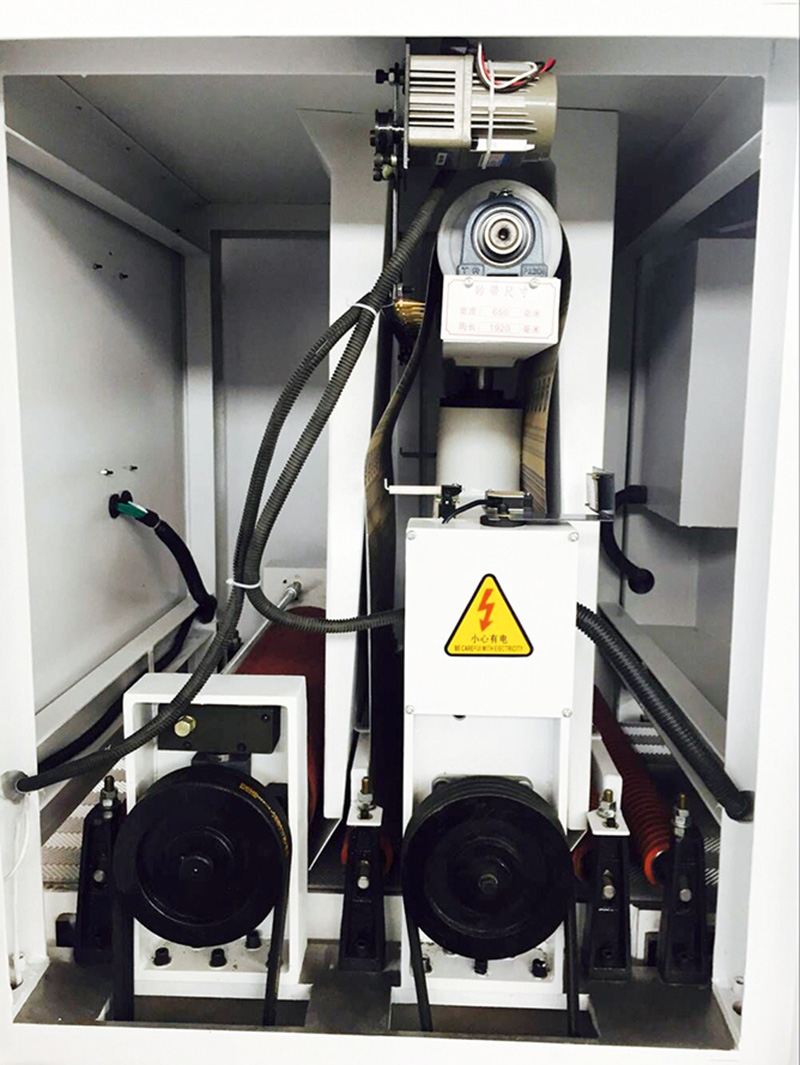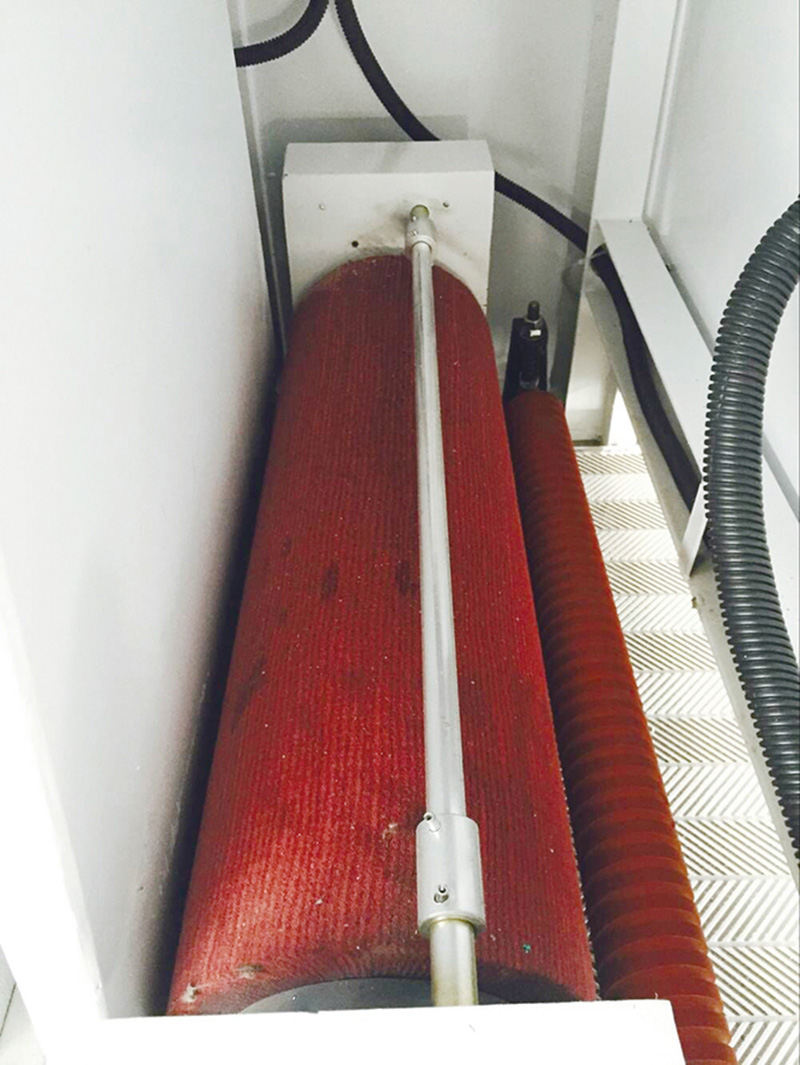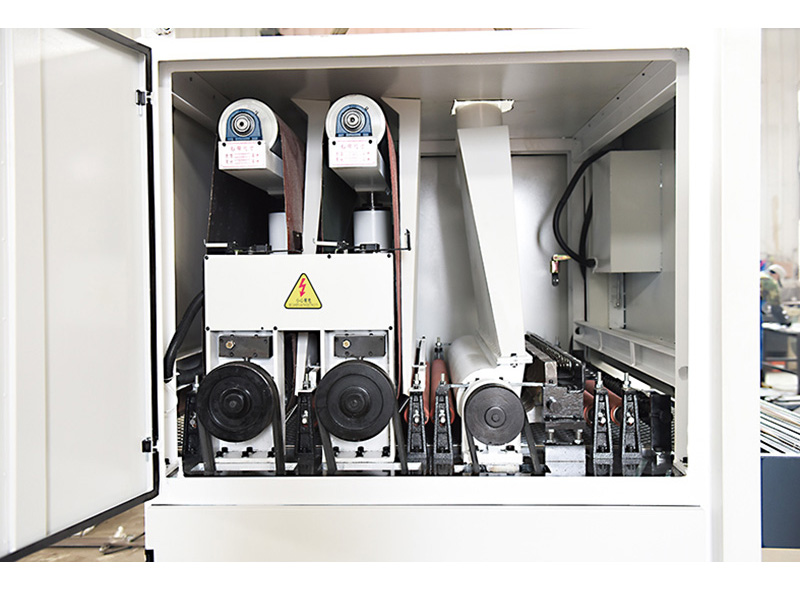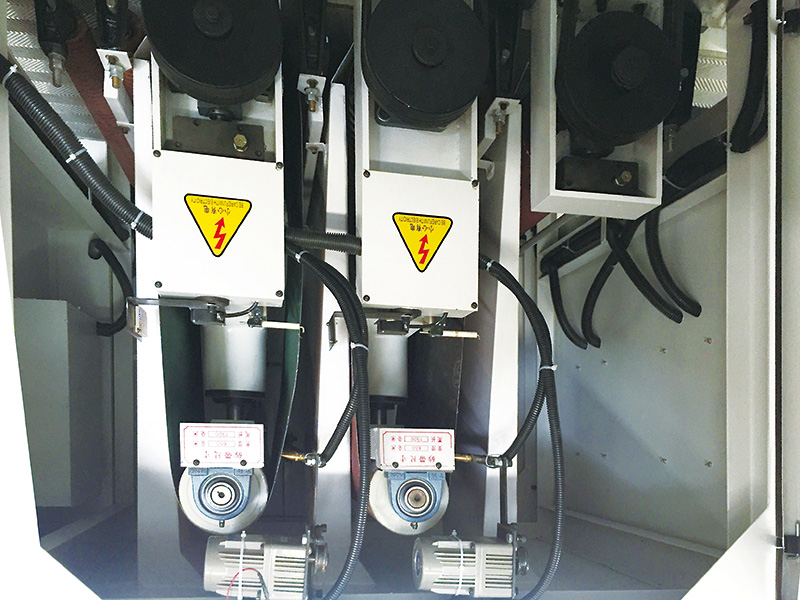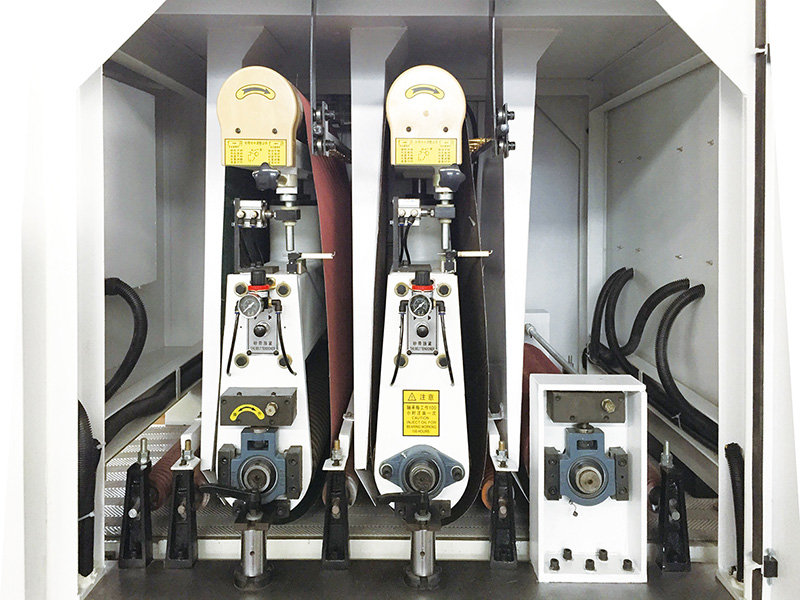 As our self-developed and customizable product, with 6 national patents, as well as a very flexible response to various needs, good stability and strong scalability, this product has always been favored by customers.
The application field of this product is extremely wide, including plates of various materials, metal surface or wood surface can be solid surface treatment; and according to different needs, a variety of different working modes and treatment methods can be customized, which is composed of polishing wheels and abrasive belts. To achieve rough polishing and fine polishing, special grinding wheel or abrasive belt consumables can also be installed to achieve different surface drawing effects;
In terms of design, we have improved & optimized in terms of appearance and function, including static electricity and temperature control, and adopted the most optimized solution to solve it. For the treatment that requires cooling and a smoother surface, our company has also developed a water mill series to meet the needs of different scenarios; in addition, in terms of size, the product has covered different lengths and widths of 400-3000mm, and can also be automatically transmitted by carrying It can be used for assembly line operations, and multiple devices can be connected to achieve higher surface treatment effects.
Generally, as our star product, the performance is perfect in front of us. If you have higher requirements on the processing effect, you can contact our technical support to provide solutions.
---
---
Write your message here and send it to us